Self Hypnosis Works-My Story of Allergy from Cats
If you are looking for some allergy treatment using self-hypnosis, I assure you that it is possible to treat any allergy using self-hypnosis.
I say that with confidence because it worked for me! I had allergy from cats and self-hypnosis showed me the reason behind it.
An Amazing Thing to Know
Our powerful subconscious mind can make our body respond in certain ways in accordance with various stimulus and the reason behind it is often very much deeper than what we think it is.
I used self-hypnosis for not only curing it but also to find out the cause.
One of the advantages of using self-hypnosis is also this that you can find out the reason behind certain diseases and illness.
Reason behind the Allergy
However, I am not a doctor to tell you about the reasons for the allergy that you might have but, I know by experience that our body sometimes expresses a particular deep emotional impression in our consciousness in the form of a disease, mostly it is in form of some allergy.
The cause behind the allergy could be a trivial incident that took place long ago.(I can bet you that you will hardly able interpret the reason on a conscious level)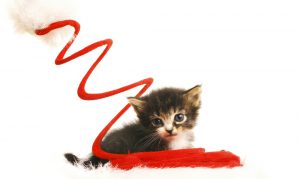 In my case, it was an incident that took place in my early childhood.
I used self-hypnosis to know the reason and I got the vision of me playing with a kitten.
This was the same kitten with which I used to play when I went to my granny's house during one of my school summer vacations.
That kitten died suddenly because of some unknown illness in my presence and as a child, I was so much affected by that.
On a conscious level, it would have been impossible for me to realize this that such a trivial incidence of my past could be the reason behind the allergy that I had from cats.
Does Self Hypnosis Always Work like This?
Well, it depends on various factors. Some people don't believe in therapies and no therapy could ever work on them, for some people there would be no psychological reason behind it, and for some, it may not be the right time to know, however denying it without trying is not a wise decision in my opinion.
I recommend Christie Marie Sheldon's energy block clearing methods for getting rid of such emotions that unknowingly get stored in our memory which cause various problems in our lives.
I hope you enjoyed this post. I would love to hear your views on this so do leave a comment in the box below before leaving.
You can also send me your queries using the contact page.
If you found this site useful then please do share this post on your social networks.