Write a New Story This Year-Clearing Old Paradigms
Time is running and everything is changing so fast, we are in a continuous flux but we are often very much unaware of this fact because of the temporary appearance of our life.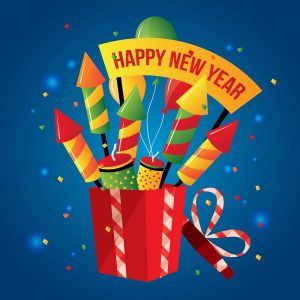 Here is another year ahead and if we forget clearing old paradigms in our mind then we will get the same results as before and we will find ourselves lagging much behind than the world.
We all have experienced gain and loss in all aspects of our life in this year, for some it was a great year and for some it was not but what matters is what the next year is going to bring in our lives.
It would be an easy task to think and believe that everything happens without any cause or reason and not trying to improve anything, but on the other hand we can accept that we are responsible for what life brings to us and start making changes in order to make the next year better than before.
We must know that everything in this world is changing continuously, and whatever good or bad results we are getting now are temporary. So, holding on to past is not a very good idea.
The Best Way to Start This New Year
Promising yourself that you will make the coming year better than before would be the best way to start this new year.
Bring your pen and the daily journal (if you keep one) and make a quick glance at the happenings of last year, Note down all the good things that the past year brought into your life.
While doing this, some may also find their mind filled with negative happenings of the past. (If this happens then take a break and come back when you are feeling happy)
Now after doing this, write down how you want your next year to be, write every small and big wish in a paper, point by point.
Using Visualization for a Better Year Ahead
Close your eyes and take a few deep breaths, play light music if you would like to and get completely relaxed.
When your mind is calm, recollect the images of good happening of 2013 in your mental screen and bring yourself into the emotional state when you had those nice experiences.
After doing this for a while, fill yourself with gratitude for all those good events.
With this feeling and emotion imagine what you want in 2014 as if it is happening already and now feel thankful for it also, spend your time to virtually experience this as vividly as possible.
Write Down and Make Changes..
Now take your 2014 Journal or any other notepad and write down all these points by starting with words "I am grateful for",  do not write anything in future tense.
Keep this page with you and make a habit to read them everyday.By going through the happenings of last year and your wishes for the future you can also get an idea of making some changes, make these changes the moment it strikes your mind.(No matter how trivial it may seem you)
I wish you all a very happy new year filled with love and joy; do leave a comment below telling us about your most beautiful moment of 2013.
For me, it was the birth of my very cute nephew and I am so grateful for that. I will be using Bob Proctor's methods of clearing old paradigms this year using what I will learn from Six Minutes to Success program that I bought recently, I hope you will also like this product.
I hope you enjoyed this post. I would love to hear your views about this so please do leave me a comment in the box below.
You can also send me your queries using the contact page.
If you found this site useful then please do share this post on your social networks.