About Me
Hello,
My name is Hari S Nair and I am here with this personal development blog because I believe..sorry "I know" that we are the creators of our reality!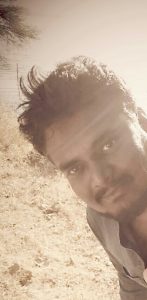 More and more people are gradually becoming curious about the spiritual world and it would be my pleasure if I could contribute to this new broader perspective that has started to build up.
I strongly believe that the outer world is a mirror that reflects our inner world, so I spend most of my time fixing what's inside rather than the mirror and that's the awareness I want to spread through my blog's content.
A few years ago when I gave up all the goals that were based on my social paradigms, my new goal was to have a successful online business. Thanks to the wealthy affiliate community as well as some awesome personal development programs, I was able to achieve that goal.
My job is to explore various materials based on personal development and then share what I have learned in this process with my readers and I love it!
We are all capable of becoming what we want, but for doing that we have to break the barriers created by our inner mind. If that feels true to you, then come join me in this beautiful journey of self-improvement.
I hope this site's content will be useful to you, please drop a comment below if you like my work.
You can email me at hari@zerotoinfinitude.com
Also, you can join Zero to Infinitude on:-
If you found this site useful then please do share this post on your social networks.