3 Law of Attraction Activities That Will Alter Your Current Reality
Our mind has the ability to completely transform all the areas of our lives, thanks to the recent popularity gained by the new age concepts, we are now getting aware of our true potential.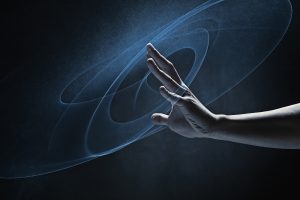 Unlike the earlier generations, today's generation believes that they have the control of their life in their hands and as a result of that people are now learning about the universal laws and putting them into action to get the results that they wish to see in their lives.
So, if you are one of them and if you believe that you hold the power to alter your current reality then I will discuss with you here three simple yet very powerful law of attraction activities that can alter your current reality.
If you have already been into various LOA materials then the activities that I am going to share here won't be new to you but more than the knowledge of these activities what I want to show you is how to actually perform them in order to get the maximum benefits and these activities are not something to be done one or two times, you will have to follow them like a daily ritual.
Activity #1- MEDITATION
This is what most of the people who come to know about their creative power don't actually do despite reading about it.
I think that the reason people don't meditate is because they have various false impressions about it, these people are often too much concerned about the right way to meditate and most of them are oblivious to the benefits that it could actually offer.
Meditation is like a reset button for your mind, by meditating daily you give your mind a chance to relax which in turn allows your mind to come up with creative ideas that can help you to get the desired results in life.
Affiliate Disclosure: "As an Amazon Associate, I earn from qualifying purchases." Also, please note that a few of the links provided in this post are affiliate links, which means that I may earn a small commission if you click through and make a purchase, all without any extra cost to you.
A very simple way to meditate is to sit peacefully and concentrate on your third eye which is the region between your eyebrows. Now, take deep long breaths and repeat to yourself the word "relax" in your mind every time you exhale.
There are a lot more ways to meditate, just pick any one of them that you like and do it regularly.
I would suggest you downloading Christie Marie's Free Heart Centering meditation which I have used many times.
Activity #2- Creative Visualization
This is a process which is super effective for making quick positive changes in a person's life but it is rarely performed the right way by most of the people who come to know about it.
There is no technically correct way to use creative visualization, you can use your imagination the way you like to and there is no need to get confused thinking "should I imagine as the third person or as the first person?" you may think here why did I then mentioned that people fail to use it the right way?
It is because they are doing it to get something rather than to enjoy the process.
Visualize every day about what you want in order to feel that you have already acquired it instead of doing it because you want to "acquire" it.. can you see the difference?
Do it to feel "good" not to get something which will make you happy in the future.
Activity #3- Gratitude Journal
Keeping a gratitude journal is a simple method using which we can fill our life with joy.
It is proven through studies that if a person starts to feel grateful for what he has in his life then his happiness level increases significantly.
Writing in your gratitude journal is a great thing to do in order to increase the happiness in your life, you can prefer it do whenever you want whether let it be when you wake up or when you go to sleep, by expressing your gratefulness to the universe you attract more reasons to be grateful.
Again, this process should be genuine and real. Just write in your gratitude journal whatever it is that has made you happy in the whole day, it doesn't need to be something big.
The purpose behind keeping a gratitude journal is to bring the feeling of abundance so, make sure that you are genuinely feeling grateful for whatever it is that you are writing.
By using the above three methods you can alter your current reality and fill your life with things that you desire but, just be sure that you do it regularly and properly.
I hope you liked this post, please leave me your comments in the box below, it will motivate me and help me to improve my blog's content. If I missed anything important then please do mention it in the comment section.
You can send your emails using the contact page, I will be more than happy to help you with any of your issues.
If this post was helpful to you then please spread the word by sharing it on your online social networks.