Does Binaural Beats ADHD Treatment Really Work?
A lot of binaural beats ADHD curing tracks are available on many sites nowadays, but are they really effective? I will be sharing my honest views on this here.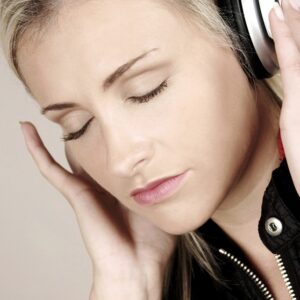 Brainwave entrainment tracks are now being used by many people and it has always received mixed responses, some people have found them very effective whereas others call it a waste of time and money.
Makers of the brainwave entrainment based products have prepared such tracks for a plethora of purposes which also includes the audios for ADHD patients.
I am not a psychologist or therapist, so the advice you will be getting here is totally based on what I have known from my research and experience with brainwave entrainment tracks.
Science behind the Workings of the Brainwave Entrainment Sounds
When two tones of different frequencies are sent via two channels of the headphone, a person hears a beat like sound.
These beats are called binaural beats and the frequency of this illusory sound is almost equal to the difference between the frequencies of the primary two tones.
Based on this, many people have claimed that these beats can alter a person's brainwave frequency, and thus it enables us to induce a desired brain state.
How Is It Related to ADHD?
According to the concept that promoters of brainwave entrainment use, ADHD patients find it hard to focus because their mind normally is in alpha and theta state (a lower frequency state where one is less alert) whereas others are in beta state (high frequency state where one is completely awake).
Since some people are pretty confident that these brainwave tracks can induce any desired brain state by using the tones of different frequencies according to the requirement, they use a frequency that is aimed to make ADHD patients more alert.
People's Opinions and My Views
As I mentioned before, people have different types of opinions about binaural beats. I have seen many people praising brainwave entrainment audios especially for increasing their ability to concentrate.
Some people are regularly using them while reading books because they have found that their focus gets better while these audios are played in the background.
From the above talk, it might seem like ADHD patients will find these audios quite helpful, but all of these are just people's opinions and nothing has been proved yet, and more than double of this number of people criticize binaural beats.
I heard somewhere that some psychologists are testing these beats on their ADHD patients, I am not sure about that, but I am well aware that there is no legitimate scientific proof or research work yet made to back up such claims.  I have not met or known anyone who has cured his ADHD using brainwave entrainment audios.
My opinion on this would be that generally you can try these audios and find out whether you are able to focus better or not, but if you are an ADHD patient then I would advise you to seek medical help rather than relying on these audios.
I would advise you to try some meditation for concentration instead of using these tracks, I don't like these audios due to my unpleasant experiences with it in the past (read about it in my post – Harmful effects of using binaural beats) and that's why I don't recommend them.
I hope you enjoyed this post. Do you have any experience with brainwave entrainment? Share your views by commenting below.
You can send your emails using the contact page, I will be more than happy to help you with any of your issues.
If this post was helpful to you then please spread the word by sharing it on your online social networks.