Greg Thurston's 7 Minute Mindfulness Program Review
In this post, I am going to provide you an unbiased review of the program created by Greg Thurston which is named "7 Minute Mindfulness" so that you can get a good idea of the whole package before buying this product.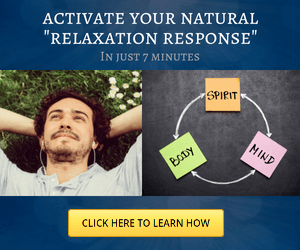 Mindfulness is a method that I have always talked about in my blogs because it gives you the necessary relaxation and peace that is needed for the healthy functioning of your mind. Mindfulness is a practice that gives you the power to be in control of your reality as it helps you to "respond" rather than to react to any particular situation.
Today a lot of research works and medical experts are backing up the benefits of mindfulness because it has proven to bring a very healthy change in the brain and hormones in the human body.
Considering all these points it is always very wise to have a tool like this with you but does this program deserves a place in your collections? We will see this in the following paragraphs.
About the Author
The author Greg Thurston was born with a physical injury which was a great hurdle in his life so he began to learn yoga and meditation in order to deal with the troubles in his life.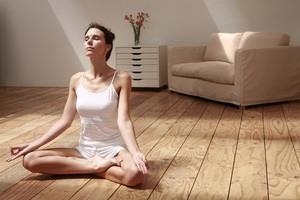 Initially, he was having a great success while using the spiritual methods that he learned but with time it became too difficult for him to meditate due to lack of focus. Then he decided to travel around the world to gather more knowledge about various processes that can help him with his quest.
He did extensive research in Zen practices and used the modern science resources along with it to find a good solution in order to gain more understanding about the power of the human mind. Finally, he came up with the quick and simple mindfulness-based methods to get rid of the stressful life and be happy while using his energy positively in all aspects of his life. Now he has created this program with the help of the tools that he has discovered in his journey.
About the Program
Affiliate Disclosure: "As an Amazon Associate, I earn from qualifying purchases." Also, please note that a few of the links provided in this post are affiliate links, which means that I may earn a small commission if you click through and make a purchase, all without any extra cost to you.
This program consists of audios that will take you into a deeply relaxed state without much effort from your side. It is a guided meditation that will help you to release the negative energy that gets stored in various parts of your body. The best part of this program is that you will not have to put much conscious effort to achieve the result and you will be automatically able to train your body to be more relaxed within a few days after using this product.
This program is specially designed for people who find it hard to meditate and are too busy to use the spiritual practices on a daily basis. By dedicating just 7 minutes of your day you will be able to gain the energy that is needed for you to work more efficiently. Apart from this, increasing your present moment awareness by learning to witness your thoughts will greatly help you to have more clarity of your mind which will enable you to make better decisions in all aspects of your life.
Inside the Package
The main component of this program is the nine audios that consist of 7-minute long mindfulness tracks which you will have to use one by one each day by just taking out a little time from your schedule. These tracks are designed with the use of binaural beats and guided meditation methods. The 9 tracks consist of various sessions that focus on a variety of things, some of the names of these tracks are "mind-body relaxation", "3 part breathing", "tranquil journey", "delta sleep audio", etc.
Apart from this, you will also get 3 bonus materials which are as follows (the bonus materials that we are enlisting is what they are offering right now, this can change in the future so kindly check the product website to confirm if it is still available):-
Bonus 1 – The 7-Minute Mindfulness Guidebook
This guidebook will help you to use the program in the right way and it will clear many of your initial doubts regarding the product. You will also get to learn better about how this whole system works using this eBook, along with various information about how our brain controls the emotional responses.
Bonus 2 – Your Little Book of Mindfulness Exercises
If you have more than 7 minutes to dedicate in improving your mental health then this tool will assist you by providing many additional mindfulness exercises which will allow you to be more present in your everyday life. It also provides various tips that you can use when you are feeling overwhelmed with a lot of stress.
Bonus 3 – The Mindful Millionaire Formula
This bonus material is an eBook created by a guest author for this program and it focuses on achieving success by setting the right goals. It gives you various pieces of advice on manifesting your dreams, improving your financial life and having great relationships.
Final Advice
Considering the materials that you will be getting at such a low price, I believe that this program can prove out to be a good investment for anyone who is looking for achieving their peace of mind while living a busy life.
If you are not able to focus a lot towards your spiritual development, then having a tool like this can be greatly helpful. However, if you are really earnest towards your spiritual development then few minutes is not enough and there is no quick or easy way to do that. For people who are seeking the higher truth, a lot of determination is required and that should be the only priority in your life.
But this program can prove out to be the first essential step towards your spiritual growth and if you are just looking for a significant improvement in your psychological, emotional and physical health then this program can definitely be the right choice for you.
For more information, kindly visit the product website.
I hope you liked this post. I would love to hear your views about this so please do leave me a comment in the box below.
You can also send me an email at hari@zerotoinfinitude.com
If this post was helpful to you then please spread the word by sharing it on your online social networks.