Natalie Ledwell's Mind Movies Matrix System Review
Today I am going to provide you an in-depth mind movies matrix system review which will help you to make a buying decision or to know how you can benefit from this program that claims to help you in reprogramming your subconscious mind.
About the Author
Natalie Ledwell is the author of the bestselling book "Never In Your Wildest Dreams" and a well-known person in the area of personal growth.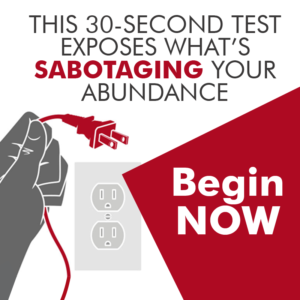 The most intriguing fact about Natalie is her story of rising above a huge financial debt and becoming one of the leading experts in the area of success coaching.
Natalie has transformed millions of life especially with her mind movies matrix product and she also runs a development program for kids under which she has provided success coaching for thousands of kids belonging to poor families.
Product Information
If you have read my other product reviews you might be familiar with my one usual note in the bottom that says "this product can only benefit you if you would put your active efforts".
Guess what?? I am not going to say that to you here!!
Yeah, you heard it right-This product requires your least active participation in comparison to the other success mindset building programs but, obviously you will have to follow it regularly (No product works by just buying it so, please do make use of it if you have decided to give it a try).
Mind Movies Matrix is a program which is prepared to multiply the effect that is brought by creative visualization process and vision boards in a person's life.
The thing that makes this system more powerful in reprogramming your subconscious mind than other methods is that it has been engineered using the various technologies that have proved to be effective in having a great impact on a person's subconscious mind.
In simple words this program will make your dream visions to break your conscious mind's barrier and reach to your subconscious mind much quickly than any other mind tool can do.
Once your desires are communicated to your subconscious mind it makes the required changes in your behavioral patterns to make your dreams come true or in metaphysical terms we can say that the universe will orchestrate the events that will lead you to your success.
Call it the subconscious power or the law of attraction, what I know is that it works.
An Alternative to Vision Boards and Creative Visualization
Many people fail to follow the vision boards and creative visualization process consistently as initially it takes a lot of effort to push yourself to do it and after some time it usually becomes a little boring because the feelings that are essential along with the visions disappears due to lack of faith.
Personal development gurus will attribute this to incorrect goal setting which is true but, it takes a lot of inner searching to come up with the right goals. But, with mind movies matrix you don't have to worry about that because all you have to do is to play the movie that matches your desires and it will do all the inner work required.
You might be wondering how does that happen?.. Well, the movies and audios that you will get in this product works at a much deeper level than what your conscious mind could register. The subliminal messages, brainwave entrainment audio and the visuals will not only program your subconscious mind but, will also fill you up with positive emotions.
In a way, this is a very good alternative for all the law of attraction tools that you might have tried whether let it be visualization, vision boards or positive affirmations.
Inside the Package
This program covers the 4 most common areas of a person's life viz. money, relationships, weight loss and the perfect partner, from these categories you will get to select the required one and then proceed with the digital downloads available under each option.
First movie file is to be played in the morning for just 3 minutes with your headphones(or earphones)on.This movie consists of visuals, subconscious mind suggestions and brainwave entrainment audio.
Next you will get another media file for evening time that is called as the subliminal matrix mind movie which again is just 3 minutes long, it contains upbeat music in place of brainwave entrainment audio and this clip flashes millions of subliminal messages which you can't assimilate on the conscious level but it goes deep into your subconscious mind.
You will also receive a sleep meditation audio which will not only relax your mind but, it will also help you to have a deep rejuvenating sleep. This audio file will energize you, refresh you and prepare your mind aptly in order achieve your goals while you are sleeping.
Earlier we discussed about the absence of positive emotions which becomes a bottleneck for the manifestation process, in this package you will also get a 60 minute subliminal audio file which you can play at anytime you want and it will fill you with higher emotions. This audio is prepared by incorporating soothing sounds of nature and many subliminal messages which does not require your active participation. So, with this audio you can just put your earphones on then press play and do whatever you want.
User Experience and Final Thoughts-Is Mind Movies Matrix a Scam?
Just watch the videos, listen to audios and wooossssh….you dreams will come true!!-That sounds too good to be true right?
It will appear to be a scam if you will look at it that way but, when you are working to alter your subconscious beliefs, changes will take time to happen in your inner world and then only it will gradually get reflected in the external world.
These beliefs are in the form of multiple dense layers in your whole energy system so; you can't just clear them overnight. If you want to leverage this amazing mind tool then you will have to make regular use of it for a while before expecting results.
I usually follow multiple products so that I could provide my readers with genuine reviews plus also to improve my life so, it often becomes difficult for me to attribute my progress to any particular program..lol..but, still I can see the difference that Mind Movies Matrix brought in my life.
One of the biggest advantage for me was to replace it with my visualization session which used to be of 15 minutes (3 times a day) and with that it also solved my problems related to creative visualization.
You see, despite of being a personal development freak who has practiced LOA tools for years, my conscious mind interferes my visualization process because every new goal is always a new challenge that creates new barriers and keeping up the higher emotions often becomes difficult. So, this program eased that process for me to a great extent.
Making use of these videos properly brought significant changes in my behavior, thoughts and emotions within just 3 weeks of use and I enjoyed the sessions also.
I would highly recommend this product to anyone who believes in the amazing ability and power of their subconscious mind or the law of attraction.
Try out this quiz to know more about this product – Mind Movie Matrix
I hope you enjoyed reading this post; I would be very happy to hear your opinion on this subject, if you have also used this product then please do share your experience. (Your email id will be safe and hidden, you can even prefer your secondary email id for commenting)