8 Ways to Make Your Creative Visualization Process Super Effective
Creative visualization process is a very powerful tool for improving our lives, but without proper understanding it is of little or no use at all.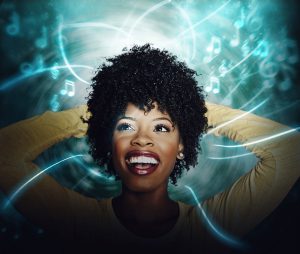 If we really need to learn the proper way to visualize then the best teachers for us would be kids, because they actually understand the true purpose behind visualization – It is not something that we have to do as a task in order to manifest our desires, but the basic use of visualization is to "feel good", and when one succeeds to be happy in the present moment with respect to what he desires, amazing things happen.
When we use creative visualization to feel positive emotions as if our dreams have already come true, then only we will be able to move in the right direction.
Here are 8 creative visualization tips using which you can make your creative visualization process a fun filled daily ritual because when you actually start enjoying your visuals, it becomes super-effective.
1 – Meditation Comes First!
A great method to prepare yourself for a good visualization session is meditation.
Creative visualization is something that we use to change our current emotions so that we could get into the right energetic state to manifest what we desire, but the negative thoughts we might be carrying due to the earlier events can ruin all our efforts.
Meditation allows you to lessen the voices inside your head so that you could increase your present moment awareness. It is like a reset button that allows you to think new thoughts without any resistance.
Here's a good meditation technique for both beginners as well as experts – Insight Meditation
2 – Magnify Your Good Feelings
Meditation will raise your vibrational frequency which makes it easy for you to choose better thoughts in order to increase your positive feelings; however you must do something to enhance this emotional state.
Magnify your good feelings by doing something that you love, it could be a nature walk, fun time with kids, playing with your pet or anything that makes you more joyful.
3 – Pre-plan Your Creative Visualization Process
By "pre-planning" I don't mean that you should write the whole story beforehand because that limits our imagination.  Visualization should be a natural and free flowing process.
However, if you plan a few things which can vary from some specific events to many scene related things, it will become easy for you to begin your session, and it will also help you to give a proper direction to your visualization session.
Since you have already accomplished a nice state of mind, your thoughts would line up to make your creative visualization process exciting.
The list for planning would be something like this – the attire you are wearing, the car, your friends, people admiring you, a beautiful garden etc.
Once you have made the list don't think about it again, or you will force them in your visualization and make it complicated. So, always remember to keep it free flowing and simple.
4 – Fill Yourself with Gratitude
This step is the key one, take out your gratitude journal or just recall the instances in your mind from the present day or recent past for which you are grateful.
Big or small, write down as many things you can for which you are truly grateful. This should bring genuine feelings of gratitude to you otherwise it is of no use.
In case you don't find anything to be grateful of, then it indicates that your emotional state is not well, so try some other methods to improve your emotional health first.
5 – Play the Music
Napoleon Hill pointed out this in his book "Think and Grow Rich", that music is among few most effective methods for mind stimulation and it really boosts up your imagination.
A light music in the background or your favorite song, the preference is yours.
You may skip this step also, but many people get confused if using music for visualization is right or not. It's simple; if you are having fun then you are doing it right.
6 – Nevillize it!
I have discussed about this in the post "Nevillize it! Working with Law of Attraction is Supposed to be Fun", this means to visualize as if it is happening right now and to enjoy the process by forgetting about the current reality, this literally means to live in a virtual world for a while.
7 – Don't Fight with Your Ego
Sometimes, when we use visualization our ego interrupts it by generating feelings that really kill the joy.
This happens when our imagination is "too big" for our conscious mind to digest.
It is true that possibilities are limitless and everything is possible, but in case you want to own a private jet and you don't even own a car right now, then obviously that would seem like a joke to your ego/conscious mind.
With a little introspection, it is imperative that you should find out what your limits are in order to set your goals accordingly (I don't mean to say that you should set small goals, but try to keep your goals a bit higher than what you think you can achieve). This will mute the annoying voices inside your head that does not let you to visualize properly.
8 – Let Go
This is something that is a must if you want to see the manifestations of your visions, once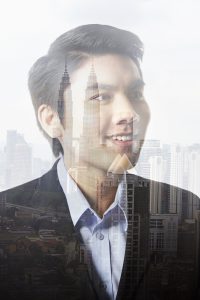 you are done with the process, don't get attached to the outcomes.
Have faith in the power of the universe (or the higher power you believe) and just let go.
When we get attached with our dreams, we block whatever good that is coming to us and we also start to doubt our creative ability.
Sometimes it becomes hard to visualize properly do due the negative thoughts, this may be due to the energy blocks caused by the deeply ingrained beliefs in your subconscious mind, here's how I clear my limiting beliefs – 3 Ways to Clear Your Energy Blocks –Allow Your Abundance
So, these were few creative visualization steps using which you can speed up the manifestation process while using the law of attraction principles. I hope you enjoyed this post. What do you do to make your visualization sessions better? I would love to hear from you on this, so please do leave your comments below before leaving.
I hope you enjoyed this post. What do you do to make your visualization sessions better? I would love to hear from you on this, so please do leave your comments below before leaving.
You can also send me your queries using the contact page.