The Ayurveda Experience Review-Know Your Doshas!
To live a peaceful life, you will have to take care of your spiritual connection. You can perform well only when you are stress-free and happy.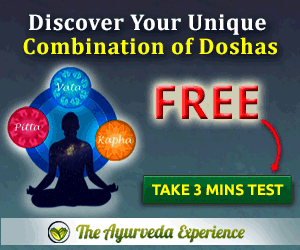 We have many programs available over the internet today for spiritual growth but, most of them focus on spiritual practices to tame the restless mind.
Ancient Indian spiritual wisdom tells us that in order to grow spiritually we will have to take care of both our body as well us mind because they both are equally essential part of our existence.
This Ayurveda experience review will make you familiar with an Ayurveda online course which is intended for your spiritual growth based on the ancient Indian knowledge and practices.
What Is This Program All About?
Ayurveda, is a very old ancient Indian methodology of treating people who are suffering physically or mentally.
This program is not just about curing diseases, it teaches you a way of living which will highly benefit your body and mind.
According to the science of Ayurveda the nature of our body is decided by the balance of three factors which is termed as doshas.
By detecting the increase in any one or more of the doshas (Ayurveda body type), we can take measures which will further bring balance.
Combining yoga, meditation and diet to heal the person both physically as well as spiritually the Ayurveda experience proves to be a very good option for people who understand the importance of harmony between mind, body and spirit.
Your body weight, immunity, allergies, stamina etc can all be understood by finding the type of dosha you have, you would be able to determine that by yourself by learning it from this course and after knowing it you can work towards controlling the presence of that particular dosha, which will result as a significant improvement in your complete body health.
The 5 Elements
Ancient Indian philosophy says that our body is made up of 5 elements viz. water, air, space, earth and fire. All types of emotional and physical sufferings are caused by the imbalance of these elements in the body of a person.
Before starting the treatment,Ayurvedic science first identifies the Prakruti(nature/personality type) of the person .
Your personality type (which you can identify using the 3 minute test in their website) has various pros and cons. Using the information presented to you in this program you can find out your favorable and unfavorable diets.
Not Only Your Health
Don't limit the utility of this program to your physical health only; by using the tools that you will get in this package you can improve any area of our life.
Since this material will help you to progress spiritually, the inner state of yours will be naturally reflected in your relationships, skills, performance etc.
Inside the Package
The Ayurveda experience comes in three types of plans from which you can choose according to your requirement; these plans are silver, gold and platinum, all the three plans consists of 7 modules.
Along with these modules you will also receive many video tutorials that will teach you how to meditate, exercise, massage and prepare Ayurvedic breakfast.
The package also consists of an e-book named "The Perfect Balance Diet Book" and also an exercise book.
Bottom Line
Overall, the Ayurveda experience is really an awesome program especially for people who do believe in the power of such wisdom.
Since this Ayurveda online course is available at a very low price than its actual worth, I think it would be a very beneficial deal for you if you decide to buy it.
Be sure to follow the program regularly and proceed properly as guided to see the best results!
For more information, please visit the product website.
I hope you liked this post. I would love to hear your views about this so please do leave me a comment in the box below. (Your email id will be safe and hidden, you can even prefer your secondary email id for commenting)
You can also mail me at hari@zerotoinfinitude.com
If this post was helpful to you then please spread the word by sharing it on your online social networks.
You May Also Like to Read:-