8 Self Awareness Activities for Students-Unleash Your True Potential
I wish someone would have enlightened me about the importance of self-awareness when I was in school; learning to get aware of one's own thoughts and feelings in childhood is a real gift.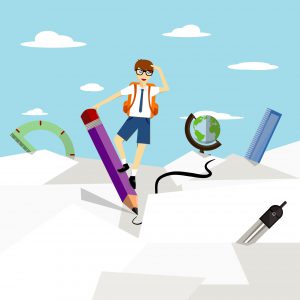 Many parents nowadays are realizing that teaching their child to become more conscious could tremendously improve their kid's personal life and academic performances, that's why I am going to discuss a few self-awareness activities for students here.
This is such a great news that people are now getting to know the importance of spirituality because we need highly conscious people to make this planet a better place and that is why the biggest gift we could ever give to the young generation is to teach them the activities using which they can establish a better connection with their higher self.
Learning to be more aware in an early age will help an individual to peacefully and wisely handle the challenges in his/her life.
We operate at two levels of mind, one is the conscious mind using which we think in our wake conscious state and the other is our subconscious mind which handles all our unconscious habitual actions, this also includes our skills and abilities.
Our subconscious mind is very powerful and by learning to use it properly we can achieve anything that we desire in life, in early age our subconscious mind is wide open for suggestions so, it is easier to give targets to the student's mind and have it achieved.
In order to make desired use of subconscious mind a student will have to learn to calm down the voice of his conscious mind and for that he will have to become self aware.
Affiliate Disclosure: "As an Amazon Associate, I earn from qualifying purchases." Also, please note that a few of the links provided in this post are affiliate links, which means that I may earn a small commission if you click through and make a purchase, all without any extra cost to you.
Teaching youngsters to be more in control of their thoughts and feelings has numerous benefits and that's why I am going to discuss with you a few methods here using which you can boost up their spiritual and mental growth.(Or you can do it on your own by following these technique if you are a student who's looking for ways to improve your life)
I have put these activities here keeping in mind that young minds find spiritual practices uninteresting still you may have to convince them a little to make them to perform these exercises:-
#1- Take 10 Conscious Breaths
Pause whenever the mind gets disturbed by any negative thought and take 10 conscious long breaths.
Doing this will take away the negative thoughts and associated emotions, thus providing an opportunity for the mind to get refreshed.
#2-Mindful Eating
This is a very interesting thing to do because it makes you to enjoy your food on the other hand it also helps you to bring your mind into the present moment.
While having food, slow down a little and meditate on the taste, smell and appearances of the food, being mindful of the food also improves your digestion.
#3-Prefer Outdoor Games
One of the biggest drawbacks of our current generation is that unlike earlier now we find most of the kids and teenagers preferring video games over outdoor games.
Playing outdoor games is very good for both their physical as well as spiritual health, being in touch with the nature is essential for a person's spiritual growth so, getting involved in outdoor sports is very essential for personal development of kids and youngsters.
#4-Share Your Feelings
Sadly, most of us grow up hearing words like "don't cry", "be strong", "stop being so sensitive", etc. Our society teaches us to suppress our natural emotions which in future results as the stress in our life.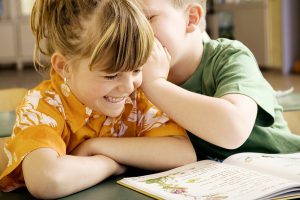 We are programmed to hide our vulnerabilities and pretend to be emotionally strong. Till my teenage I used to be very sensitive and I am well familiar with that humiliating feeling which follows when your vulnerability becomes obvious to others.
One should learn to be more expressive of his/her true feelings.
By sharing the true feelings a person allows his mind to be in total peace which will naturally improve his mental abilities.
#5-Become a Good Listener
Equally important as it is to express oneself is to pay attention to other people's opinions and feelings, to be self aware it is important to come out of one's own mind chatter and to open up to what others have to share.
This is not only a good habit to be developed in order to connect with others but it is also a practice to improve one's own connection with his/her inner self.
Being a good listener will enable your mind to learn faster!
#6-Meditate Regularly
I know it is a difficult task for youngsters to sit and meditate but, in order to become a highly conscious person one will have to sit in silence for few minutes daily so that he can detach himself from distracting thoughts and allow his mind to function better.
For students who are trying to improve their concentration power, I would like to suggest tratak meditation.
#7-Feel Your Body
Body awareness is an essential part of spiritual development; to perform this one should close his eyes and focus on each part of his body one by one, relaxing them using his imagination.
Imagining a white light which relaxes each part of the body by clearing the negative energies present there is also a very good method to do this.(refer my post on yog nidra)
#8-Increase Your Awareness of the Surroundings
Every now and then getting aware of the surroundings is also a good way to increase self awareness because doing this helps a person to stay rooted in the present moment.
This is much like what Sherlock Holmes does; if you have read those stories then you might be knowing that he registers every minute detail of the places in his mind.
When you notice the details of your current surrounding you immediately pull your focus away from the mind trap and liberate yourself from the thoughts of past or future.
I hope you liked this post, I would be very happy to hear from you so, please leave me your comments in the box below, it will motivate me and help me to improve my blog's content. If I missed anything important then please do mention it in the comment section.
You can send your emails using the contact page, I will be more than happy to help you with any of your issues.
If this post was helpful to you then please spread the word by sharing it on your online social networks.