Using the Law of Attraction for Career-What Do You Want to Do in Your Life?
"I want to earn a lot of money", "I want to make my family and friends proud", "I want to prove my worth to the world", Most of the people in today's world are working because of such reasons and most importantly your "job" also gives you a "social identity" which is very much essential for your ego.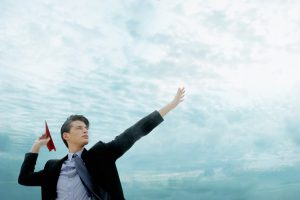 You might say here "But, that is quite practical we need wealth and social identity in this world for survival"… I would like to tell you that it might be true that the social identity and money is essential for all of us to "survive", but "happiness" is what we actually need in order to "thrive".
So, back to our main topic in this post that is using the law of attraction for career purpose. Well, you can attract any kind of job using the law of attraction principles, then why was I talking about "happiness" specifically?…Because no matter where you reach in your life if you are not doing what you love then you will be forever unsatisfied even though you may have a good salary and a reputed social identity.
I will be discussing here with you the method to attract your dream job; I have helped a few of my readers to attract their desired jobs and I can assure you that you too can do it if you follow what I am going to share here.
Know Your Subconscious Beliefs about "Money"
It is very obvious that we all knowingly or unknowingly associate job with money. Since, salary is the foremost thing which we think while talking about job let us get specific on how much salary you wish to be paid.
But, before deciding that we will have to do a little inner work to know about your subconscious beliefs regarding money because that will only decide if you can get paid that much or not.
So, sit down and honestly write down the amount on a paper which you consider that you can easily earn, if you have been in any job before then write down the amount that you have earned earlier..
Done?
Next, increase that amount by 20 percent and honestly answer if you can earn that much..
If it's a yes then increase it by 20 percent again..do it till you feel that it's impossible for you to earn that much presently…and freeze that amount! -yes the impossible one.
That amount is your current subconscious barrier. Doing this process will help you to set a goal which will excite you whereas it will not be unattainable according to your current mindset.
Be Specific about Your Vision
Since we have decided our desired salary, next we will have to be clear about other aspects of the dream job.
How do you want the environment to be? How do you want to be treated? What kind of colleagues do you see yourself with? Come up with all such details.
Now, Use Your Imagination
Visualize yourself in your new job, see yourself working there..
Visualize your interactions with your boss and others..
See the morning hours, lunch time, evening hours…as much vivid as possible.
See how you now behave around your family, friends and mate..
See how you manage your salary…
Fill your vision with as much colors as possible, try to make it real!….
Let Go
Once you have put LOA at work, learn to trust that universe will bring it you and let it go!…More than being too concerned about the outcomes, try to enjoy the process..And be open to any inspiration or idea, if something feels like the next step then act on it..!
Using the above process you can really have the job of your wish if you do it properly and take action at right times, but it won't guarantee you the "happiness" as I mentioned before for that you will have to find your "joy"..Which means the "work" which doesn't feel like "work" to you..
 
To know about this please read my post "The State of Flow-Finding Your Life Purpose". I hope you liked this post. I would love to hear your views about this so please do leave me a comment in the box below. (Your email id will be safe and hidden, you can even prefer your secondary email id for commenting)
You can also mail me at hari@zerotoinfinitude.com
If this post was helpful to you then please spread the word by sharing it on your online social networks.
You May Also Like to Read:-