5 Ways the Law of Attraction Affects Your Relationships
If we are going to talk about the law of attraction with respect to your relationships than we are touching the current status of your life almost completely because your relationships are the perfect mirrors of your inner world.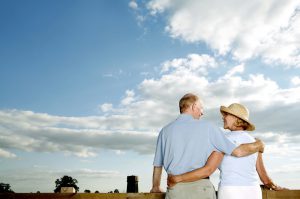 Your beliefs about life, yourself and everything will be communicated in one way or another through the individuals who matters the most in your life.
The common root cause of most love failures is insecurity, a person's craving to feel complete only when someone specific will accompany him/her keeps him in an illusion where he is actually chasing someone from whom he needs approval and in most cases the other person represents the lack in his/her own inner world.
One of the most effective ways to analyze a person's inner state will be to examine the current nature of his circle because a person mostly attracts people in his life according to his current mind status.
Here I am going to enlist five points which will tell you about the workings of the law of attraction in relationships :-
1-Your Relationships Survives Based on Your Focus towards Its Various Aspects
Every relationship you have has many aspects to it, some of them are good and some of them are not so good.
Your focus, rather of the fact positive or negative decides how it will move further. This is why you can improve any relationship by consciously focusing towards the positive facts about it.
Affiliate Disclosure: "As an Amazon Associate, I earn from qualifying purchases." Also, please note that a few of the links provided in this post are affiliate links, which means that I may earn a small commission if you click through and make a purchase, all without any extra cost to you.
Often relationships improve when there is a distance created because both the persons involved take away their attention from the negative side of their relationship by turning away from it completely.
2-People Whom You Attract in Your Life Share a Common Emotional State with You
If you are insecure, vulnerable or miserable then you will attract people in your life who will share such similar emotions, it is not necessary that you may know about their emotional state but it will exist in both of yours energy fields bringing you closer to each other through interactions.
If you are feeling confidant, powerful and enthusiastic then you will be bringing into your life people who share the similar mindset.
This is why people come and go in our lives. Yes, there are relationships that stays forever once made and those are mostly created from a greater bonding which involves the similarity in both the person's perspective towards life.
3-Your Relationships Reminds You about the Areas in Your Life That Needs to Be Fixed
Your relationships thrive when you are on the right track, but when you are overlooking the areas of your life that needed to be fixed that will be reflected in every relationship that you have.
For example if you are delaying to make some necessary changes in your life that is required then slowly you will find that all your relationships also gets messed up.
This is why you should be more focused to grow in your life because when your life gets out of track your relationships will also start to get disturbed.
4-Your Attachments Will Keep You Stuck
The reason most our lives get stuck is because we have attachments to various people. Where the word "attachment" comes it points towards the need to control and lack of faith in higher power.
Attachments are our fears, we worry what will happen to "X" or "Y" if we move out of their life, such relationships creates stagnation in one's life and one continues to attract the similar condition over and over until he learns to let go his fear.
5-A Relationship Dies When You Take Away Your Focus
This point is the opposite of the first one, you can enlist numerous people in your life who seemed to be so important at one point in your life but now they are invisible.
When you move forward in your life you often take away your focus from the old part of yourself and all the relationships that were attached to the old part often slowly stop existing.
So, everything that is present in your life is an expression of your inner world you just have to focus towards what you want in your life and take away your focus from what you don't want.
I hope you liked this post. I would love to hear your views about this so please do leave me a comment in the box below. (Your email id will be safe and hidden, you can even prefer your secondary email id for commenting)
You can also mail me at hari@zerotoinfinitude.com
If this post was helpful to you then please spread the word by sharing it on your online social networks.
You May Also Like to Read:-