Quantum Mind Power Review-Unbiased Opinion of Morry Zelcovitch's Program
Morry Zelcovitch introduces to you a self-improvement program based on brainwave entrainment technology.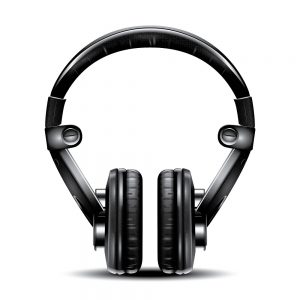 This program gives you high hopes but, I think you should get a practical and unbiased opinion about it before you make your decision and that's why I have prepared this Quantum Mind Power review for you.
When it comes to brainwave entrainment, I am a bit cautious because I have had some unpleasant experiences when I used binaural beats for meditation about which I have discussed on my post- Dangers of using binaural beats. Don't get scared, brainwave entrainment is not a risky stuff but, you should be careful while selecting them.
However, if you choose a quality audio of brainwave entrainment technology from a trustworthy maker then I agree that these sound tracks could help you in many ways.
Quantum mind power does not use binaural beats instead it incorporates Isochronic and Monauaral beats which some people consider better than binaural beats.
Let's take a deeper look into the contents of this program.
What Is This Program All About?
This course is a set of audio modules that contains properly engineered brain wave entrainment sounds which is intended for harnessing the true power of your brain for improving various aspects of your life.
Brainwave entrainment audios are known to be very effective in inducing various brain states by subjecting the mind to the corresponding frequency range using these sounds.
So, this technology could be used in order to bring your mind into a more relaxed state or we can say it can help you to reach deeper levels of mind which is equivalent to the one when a person goes into a deep meditation.
In Morry's quantum mind power program you will be able to choose from a range of various audios that are made for different purposes and according to the suitability of different individuals.
You can simply download the file after trying each audio from this collection by selecting the one that suits you the most.
According to the author you can use these audios for various purposes like for developing intuition, getting inspirations, better creativity, and peace of mind etc.
My Take on It
I do agree that quantum mind power is a very good collection of brainwave entrainment audios as it contains each audio suitable for any particular purpose of yours and I am also convinced that these audios are effective to bring various changes in your life, for that you will have to regularly fix 30 minutes from your daily schedule for these sessions.
You can have various positive results using these sound files especially, it can help you to reach certain stages of mind but, when it comes to increasing the brain power and using various higher faculties of mind I think that you need much more than just that.
It is quite sensible to use these audios to get into a relaxed state where you can exercise various mind skills however, you cannot just listen to them and become a genius overnight.
According to me, Morry's quantum mind power is a little over-hyped product and it is very costly in comparison to various self-development products that belong to its league.
Since different stuff works for different people so, I would like to advise you to try it on your own before deciding, you can do that by downloading their free demo materials that are named as the Morry method and digital coffee by visiting their website.
Few Common Questions Answered:-
Q:-Is quantum mind power a scam?
Ans: – No, it is not a scam but their claims are a bit shaky.
Q:-Can quantum mind power unlock hidden brain powers as they claim?
Ans:- No, that is just hype.
Q:-Is quantum mind power safe?
Ans:-No one have complained anything regarding the risks so, I guess it's okay safety wise.
I hope you liked this post. I would love to hear your views about this so please do leave me a comment in the box below. (Your email id will be safe and hidden, you can even prefer your secondary email id for commenting)
You can also mail me at hari@zerotoinfinitude.com
If this post was helpful to you then please spread the word by sharing it on your online social networks.
You May Also Like to Read:-