How to Play a Tibetan Singing Bowl – Generate Peaceful Sounds
Many people buy the Tibetan singing bowls without knowing the proper way to use it, if you don't know the right method to play a singing bowl then you will hardly be able to get proper benefits from it.
If you can produce the right sounds using a singing bowl then you can really practice some deep mindfulness exercises because the type of sounds these bowls produces are so beautiful that it helps your mind to focus on the present moment.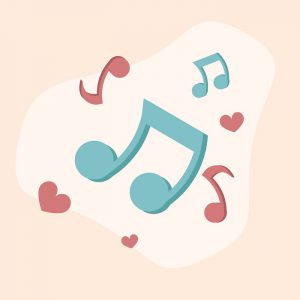 Before getting to know about the singing bowls I used to listen to the omharmonics music which are digital sounds designed for deep meditation, but then I started to use these bowls occasionally and I found them very helpful.
The specialty of Tibetan meditation bowls is that it produces a vibrating sound which makes it easy for you to become aware of the silence behind the music.
Not only the sound but also the vibration you can feel in your hand can be used to anchor yourself in the present moment. But you must play it the right way otherwise it will end up as one of the items in your showcase.
That's why in this post I am going to show you how to play a singing bowl.
The Right Technique to Play a Singing Bowl
Initially, for learning purpose I would recommend you to buy a low priced singing bowl. I recently ordered a very inexpensive one named "Ohm Store Tibetan Meditation Yoga Singing Bowl" from Amazon and it was pretty good, it does not matter whether it is a big bowl or small since the method to play it is always the same.
Large bowls are usually placed on a cushion on the ground but I prefer small ones like the one I mentioned earlier because you can then feel the vibrations in your hand, but yes, when you are about to practice deep mindfulness meditation then you will need a large one because holding a bowl in hand for long duration can be a little inconvenient.
The Steps
-Hold the bowl from its base and make sure not to touch the side portion, lesser the contact made better will be the sound produced, so holding the bottom using your fingertips is a great idea.
-With the other hand (right one if you are right-handed) hold the mallet gently a little from around half the length, your fingertips should be facing downwards and it should be touching the woods, do not hold it too tight or very loose.
-Now hit the side of the bowl once to make a little loud sound.
-Slowly rub the edge of the rim in a circular clockwise motion to make the bowl sing, do it with a gentle evenly applied pressure.
-Do not do it fast, you can hear the sound to judge if you are doing it correctly because when you are doing it wrong the sound will get heavier.
You will see that after you have completed a few circles, the bowl will continue signing without your effort for a while, you can simply focus on the sound and enjoy the relaxation it brings before you start playing it again.
I found this video on YouTube which seemed perfect for a better explanation:-
I have also heard that these sounds heal energy but I believe that you need something that works specifically to clear your emotional baggage for that purpose, if your aim is to improve your energetic state then my recommendation to you would be Jeffery Allen's Duality program.
I hope you enjoyed this post, do let me know your views in the comment section also let me know if you have anything to add here.
You can also send me your queries using the contact page.