Croix Sather's Instant Manifestation Secrets Review
In this instant manifestation review, I will be talking in detail about Croix Sather's program which claims that there is a third mind using which you can boost up the manifestation process.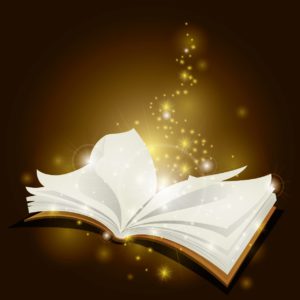 Now the first two minds are something about which I have written extensively on many of my posts and if you are someone like me who reads a lot of self-help books then you too might be having a clear idea about our conscious and subconscious mind. You can find a lot of posts on this site on the subconscious mind and its functions. But in layman terms, conscious mind is our waking mind using which we perceive various things but it can focus only at one particular task at a given time, our subconscious mind on the other hand handles all the involuntary functions of our body, from our breathing to our spontaneous reactions to the situations are all handled by our subconscious mind.
The maker of this program introduces a new concept of the third mind which he calls as the vibrational mind. According to Sather, most people don't have the knowledge about this level of mind and by training it in the right way one can manifest their desires quickly, all the material that he is offering in this program helps you to use the power of this vibrational mind in the direction you want to move.
Does this third level of mind really exist? Is it really possible to manifest our desired things quickly? Does Croix Sather's Instant Manifestation Secrets really work or is it just another scam? I will be answering all of these questions in this post.
About the Author
Croix Sather, the maker of this program is a very successful inspirational speaker who has also authored many self-help books that focuses on the psychology of wealth and personal transformation. He is also a world champion athlete who has accomplished a lot in ultra-distance running sport. In the year 2012, Croix broke a 13-year-old world record of ultra running legend Marshall Ulrich by completing the Badwater Solo Self-Contained Ultramarathon in 72 hours 55 minutes.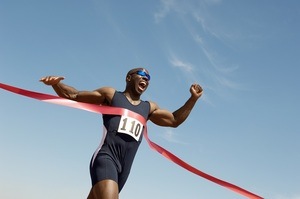 The amazing thing about the author is that he was not that successful always, in fact, he used to be a carpenter who worked more than 70 hours every week and he struggled to make enough money. Then he stumbled upon some very powerful information that completely changed his life, after becoming very successful with the methods he used, Croix began to conduct events and one-on-one sessions with people to teach them about the three levels of mind. Now he has comprised all his works in the most comprehensive way possible in this program, where he provides you some very easy to use tools that will help you to manifest your desired results quickly.
Inside the Package
The main material that you will be getting in this program are 4 videos that you can download and watch, it is also available in the audio format which you can take with you and listen to whenever you have some free time.
All these modules contain some very powerful information that Croix Sather has applied in his own life and found out to be very effective, so this program requires you to invest your time to learn some life-changing methods.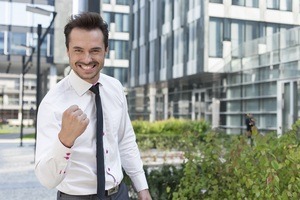 The first module is named as "Zero to 60", it will teach you how you can use your vibrational mind for quick manifestation. You will get the techniques here using which you will be able to reprogram your mind to overcome your life's struggles and become successful in any area of your life.
The second module is named as "The Power within Me" This module is all about detoxification of your mind where you will be able to let go of the past which stops you from getting the desired result. With the help of this module, you will be able to clear your mind from negative self-talk, self-doubt and limiting beliefs which will allow you to be ready for new possibilities.
The third module of this program is "My Amazing Life" where the author will teach you how you can vividly imagine your dream life and bring the emotions of having what you want. This powerful technique will help you to send a strong message to the universe so that you could manifest your dream life.
The final module you will get is "My Incredible Transformation", in this module you will learn how you can reprogram your vibrational mind in a way so that you can see a new improved self in the outer world by making the essential changes in your inner world.
Apart from this, the author is also offering a lot of bonus materials as many audio modules that will boost up your progress, some of the bonus modules are financial freedom, success rituals, powerful morning, creativity, relaxation, 7 days to success, etc. (The bonus materials may change with time so please check the product website to see what is available right now)
Final Advice
First of all, there are no two or three minds, there is just one mind but considering that one aspect of the mind generates a conscious state, we use the two terminologies for convenience. Thrid mind? Well, that's just another fancy concept that the author has introduced to make this product a bit magical.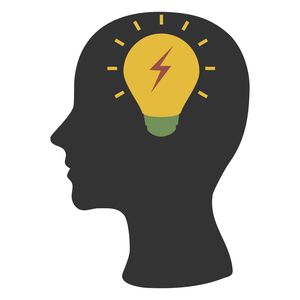 We cannot manifest anything instantly cause we are not wizards. We live in a world that is governed by the universal laws and it is childish to think that a product will magically transform your life overnight.
If you are expecting some magical results from this program then it will prove out to be a scam for you but if you are willing to invest your time and put into effect everything that the author teaches then you can really see some great results.
Undoubtedly the materials offered here are good, one can make very good use of it if they are going to dedicate themselves to use this information sincerely without expecting any unrealistic results. You can definitely work on your inner beliefs using this program to see the results that you desire but you need to understand how all of this works by going through the program properly and following the modules as they are meant to be.
The program comes with a 60-day money-back guarantee and it is available for a very less price right now, so I don't have any reason to stop you from buying it. It is a great personal development program and you can see for yourself if it works or not under the refund period.
For more information kindly visit the product website.
So, this was my opinion about this particular program, if you are planning to buy this product or have used it then kindly do share your views by commenting below so that other people can benefit from it.
If you have any other query or need my assistance then you can shoot me an email at hari@zerotoinfinitude.com, I will be very happy to help you.
If this post was helpful to you then please spread the word by sharing it on your online social networks.