7 Cool Mind Hacks That Will Help You Stay Ahead of the Curve
I love reading about the ways to enhance our mental abilities in big and small ways to get better at what we do and these mind hacks that I am about to share with you are what I have used successfully in various situations.
It is amazing how we can have more control over our lives by learning the methods that make our powerful mind to work in our favor.
Some of these techniques will make perfect sense to you, but there are others that cannot be understood using rational thinking since it works by altering the subconscious mind's behavior.
Our mind is so powerful that it can make all our goals achievable, only if you know how to tap into the power of the subconscious mind.
A few of these methods that I am going to share will work on a deeper level than what is discernible and that's why I want you to try it for yourself before you make any conclusion about it.
Here are the awesome mind hacks that you can use to always stay a step ahead in your life: –
1 Chewing Gum for Relaxation
This is a very interesting one folks; you can use chewing gum to alleviate your nervousness to a great extent.
Okay, back in my college days I was very obsessed with snooker and there was one player who used to dominate in all the clubs I knew. I noticed something about him that whenever he reaches a crucial point in the game, he will pull out chewing gum from his pocket and start chewing it before making his next move.
Now I know how it helped him, it was enabling him to stay relaxed!
Studies have shown that it can reduce anxiety and increase memory recall, but I have seen it working well for dealing with nervousness until now.
2 Smile to Be Happy
We smile when we are happy, a natural reaction that is hard to hide when we are feeling a lot of positive emotions right?
Well, what's astonishing is that we can reverse this process. Yes, you can become happy by smiling.
Our mind is wired to release "happy" chemicals when we smile since it has associated "smiling" with "happiness".
Next time you feel sad, try to put a long smile on your face and see what happens.
3 Kill Procrastination with Rewards
As kids, our authority figures used to make us do the boring tasks by luring us using great rewards.
It could be cookies for doing the homework or permission to play video games for cleaning the room; we were programmed to beat procrastination by the desire to get something we love in return.
We all may have grown up enough that no one can fool us like that anymore, but our subconscious is still and always be a kid.
If you will closely observe, when we procrastinate, we are saying to ourselves something like this "today I will watch a movie, and I will finish this task tomorrow at any cost" and guess what? Tomorrow never comes.
This way our thoughts are working against us and though we want to do something useful, we end up wasting our time.
All you have to do is to reverse this thought – "Pleasure before work" to "Work before pleasure" using what our authority figures used to do.
Make something you love as a reward for doing the task and be very strict about not allowing yourself to get it before you finish the work.
Right now, I will be watching a movie after completing this post!
This way brain associates something pleasurable at the endpoint of your immediate work and it will start working in your favor.
4 Learn by Teaching
Some of you might have already realized this; we get better at anything by teaching it to others once we have learned it. This one is especially for students and learners.
I had a scholar friend who used to love teaching others before exams and that made him an expert at whatever subject he chooses.
Teaching is a task that our mind finds a lot more interesting than learning, but it has to be good at learning in order to teach.
See, if you will learn something for some future purpose of yours, your mind won't be that much interested in it. But if you will do it for helping others you will find yourself more focused.
The reason behind this is an ego need, we love to be seen as a "good helpful person" and we can use this need consciously as an advantage.
5 Fake It Till You Make It
I know many people don't like to hear such words, they believe we should be "who we are" and not pretend to be someone else, I agree with that, we should be "who we are".
But, who are we?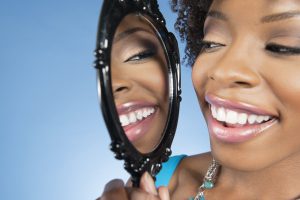 There is no proper way to define one's identity; I have shown this to many people practically who are actually willing to know their truth that there is no truth "we are who we believe we are" and nothing else.
That being said, call it a new age mantra or psychological trick, we can alter everything about ourselves by acting as our "ideal self", that's a tough process when we aim too high but small changes can be made right away.
So, if you want to be more confident "act as a confident person" or if you want to be more attractive "believe and act as if you are attractive".. This really works, gradually your behavior will change according to your new beliefs and you will soon realize that you have become what you wanted to be.
6 Increase Your Memory Recall by Writing on Paper
With technological advancement, most of us have forgotten that there used to be something called the paper, but our subconscious mind has not.
Studies have shown that those who write things down on a paper in order to remember it do have a very high chance of recalling it afterward in comparison to people who use the other ways.
7 Short Afternoon Naps
Here's the final one, and I love it. I got to know about this when I was reading a book for reviewing purposes named "the instant switch".
I have been using it ever since, although many times I don't get time or feel sleepy, however, I know it works!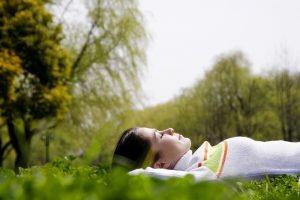 Just try to take a short 10-20 minute nap in the afternoons before 4 pm and you will gain the energy to stay active for the rest of your day.
This is a perfect solution for people who get tired after the half-day mark, make it a habit, and your body will automatically feel sleepy at that time, it will also wake you up after 10-15 minutes once you get used to it.
It is far more effective than a cup of coffee, but you need a bit of patience to make yourself accustomed to such naps.
I hope you enjoyed the article. I would repeat what I said in point number 6 again, our inner beliefs make us who we are and I use energy block clearing methods for altering my limiting subconscious beliefs which I believe can work for you as well. I would be very happy to hear from you so, please leave me your comments in the box below, it will motivate me and help me to improve my blog's content. If I missed anything important then please do mention it in the comment section.
You can send your emails using the contact page, I will be more than happy to help you with any of your issues.
If this post was helpful to you then please spread the word by sharing it on your online social networks.