The best time to induce lucid dreams according to the experts is the last few hours before you usually wake up, it could be one or two hours prior to the normal time at which you normally wake up.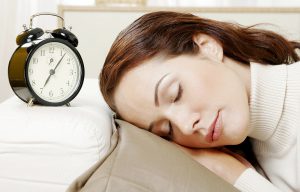 Though I have always been interested in lucid dreaming for years, I learned something very important about how to induce lucid dreams from Andrew Holecek's Dream Sculpting program, it is all about the "awareness".
Our chances of becoming conscious inside our dreams highly depends on how much conscious awareness we have in our waking life, before stumbling upon that program I hardly ever understood that there is a great connection between my waking life and dream world, in fact, the ancient Tibetan dream yoga is not much different from our normal lucid dreams when it comes to maintaining awareness.
The reason why these few hours before our usual waking is perfect for lucid dreaming is because we are highly aware during those times, our mind goes to the rapid eye moment phase which is the nearest to the waking stage and that's where we experience dreams. Continue reading