Jake Mayers' Manifestation Code System Review
In this Manifestation Code System review, I will be talking in detail about Jake Mayers' law of attraction based program that claims to help you manifest abundance with the use of audio tracks that are created for bringing your mind into the state of higher vibrations.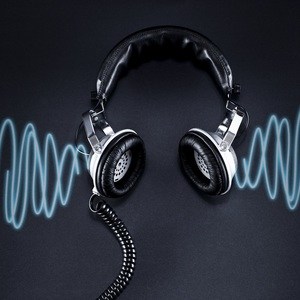 I have mentioned in many of my posts that I don't like to use brainwave entrainment based audios due to the undesired effects binaural beats had on me long time ago, also I don't prefer subliminal audios and software because I like to keep a check on what is going into my subconscious mind when I come across any such audios.
Unfortunately these days most of the law of attraction based products are using these two types of materials and I am trying all these products because my readers are requesting me for the review of such programs. Jake Mayers' product has gained a lot of popularity in the past few days, I have received various emails in which people are enquiring about it but to my disappointment, this product contains both brainwave based audios and Subliminals.
I still used the program and this review is a result of my opinion that was formed when I tried the product, I am not against these audios, I know that such products are budding a lot these days because such audios are working well for people but it is just my personal preference to not use them on a regular basis. I will discuss this product with you in detail but first, let's take a look into the life of the author.
About the Author
One of the best ways I use to find out whether a product is a scam or not is that I do a quick research on the makers of that personal development program, I gain information about the authors. When you know if someone's previous works have been popular or not, you get a basic idea about how good a product can be.

The author Jake Mayer is not a popular name, I did not find any other work from him online, like a blog or book that he has worked prior to launching this product so whatever information we have about him is coming from him only which we can only hope is true.
I can't tell you how many stories like this I have heard before, it is not that I am saying that such stories are lies but they are all very similar (they tell you about their past miseries and then talk about an uncanny event that changed their life) and most of such stories are used to promote brainwave entrainment based products.
According to the author, he had a childhood filled with painful memories that have trained him to be unsuccessful which I find is really true because our childhood events do program our minds which results in the creation of our current reality.
He goes on to say that his life fell apart a few years ago and then he met with a strange person while sitting on a park bench who told him that "11:11" is the time when the universe speaks to us.
I have seen this "11:11" thing on a lot of product promotions as well. The author says he was in a very troublesome situation when his daughter was in high fever and he forgot to bring a purse to the hospital, he made a wish at that moment and saw a quick manifestation of 100$. He met that person again to tell him that the "11:11" thing does not work and that's when he was introduced to the concept of mind prison by this unknown person and that guy gave him a few audio tracks.
The author says that with the use of those audios he was able to manifest the life of his desires. Honestly, I can't really buy that story because it only sounds like a made-up script by a marketer to sell his products. I don't really mean that manifestation code is a scam, I am just saying that you should not believe in such stories unless you try the product and something like that happens to you.
About the Program
This program is marketed by using a term called "the cosmic state" which according to the author is a state that can be only achieved by thousands of hours of meditation, this state is a state of total allowance where a person has cleared all the blocks that stops the manifestation of their desires. The audios in this program work on helping you to escape the mental prison that keeps you in a lower vibrational state and when you will use the program you will increase your vibrational frequency which will help you to get success in life.
Let me put this into proper perspective, the "cosmic zero state" is the same state about which I have talked in my "updated ho'oponopono process" post, it is what the sportspeople call as the state of flow. When you meditate or use present moment awareness to get rid of the thought patterns that keep you in a lower emotional state, your life changes because you allow your abundance to get manifested.
The mental prison the author talks about is nothing but your subconscious limiting beliefs that makes you think thoughts that are not in favor of the goals that you want to achieve.
You get a few audios in this program that you will have to listen for 10 minutes everyday and these audios will bring you into a state that will help you to change your current reality. And yeah, neural oscillations is another fancy word the author used for audios created by using binaural beats.
Inside the Package
The main material of this program as I mentioned before are the audio tracks that you will have to listen regularly for ten minutes each day, the audio series has individual tracks for various purposes. The tracks are as follows:-
The first audio series is called as the beginner level Cosmic Zero Wealth tracks which contains the following audios:-
Solfeggio Prosperity Track
Higher Power Meditation Track
Unending Prosperity Manifestation Track
Law of Attraction Subliminal Track
Once you have completed this series, you move on to the next one that are advanced level Cosmic Zero Wealth tracks that contain the following two audios:-
Cosmic Wealth Vibration Track
Pure Cosmic Waves Track
Bonus Materials
Apart from the main materials the author also offers another compilation of audios that you can use to meditate daily, these audios can be very useful to you if you are struggling to meditate. These audios are guided meditation tracks focused on helping you to increase your prosperity consciousness.
The Guided Prosperity Meditation Series contains the following audios:-
5-Minute Morning Energy Starter
10-Minute Wealth and Abundance
10-Minute Money and Abundance
This series is offered by the makers as the bonus material along with the main material right now, I don't know if they would alter the bonuses in the future so kindly check the product website to know what they are offering right now.
Final Advice
As I have already shared with you, I don't hold a very positive opinion about the products created using subliminal audios or brainwave entrainment. I will never prefer to use a product like this on a regular basis but I don't deny that brainwave audios can bring you into a deeply relaxed state and I also know that Subliminals can change your old beliefs by impressing positive empowering beliefs into your powerful subconscious mind.
The best thing about this product is that the makers of this program are very generous because I got it for a very low price, I don't know what the price would be when you will read this review but I bought it for just 9$. I have very rarely seen any personal development product been sold for such a low price.
On top of all this, they are also giving you a 60-day money-back guarantee, it would be very unfair for me to say that this is not a good deal. If you are comfortable with these kinds of tracks then you can definitely try this product. But keep in mind that this program can only be useful for you to an extent, I mean it is not something you can use for a long term, but if you can't afford high priced programs right now or if you have never used any law of attraction based product before then I believe this product can really prove out be very useful to you.
For more information please visit the product website.
There are numerous reviews out there written by people who have not even tried this product, if you have found this information legit and useful then please do leave a comment in the box below before leaving so that I can know that my efforts have helped you in some way.
If you have also used this product then please do share your experiences so that others could benefit from it, also let me know your opinion about this review if possible, it will motivate me to bring more such content to this blog.
You can send your emails using the contact page, I will be more than happy to help you with any of your issues. You can also ask me for product recommendations, just send me an email by telling me your goals, requirements, and budget so that I could suggest something that will fulfill your purpose.
If you want me to review any particular product then do let me know about it in the email and I will try my best to explore it and come up with an honest assessment.
If this post was helpful to you then please spread the word by sharing it on your online social networks.